Psychic Readings/ Consultations,
and Spiritual Rootwork Services
<![if !vml]>
<![endif]>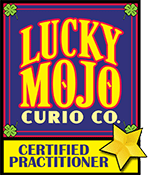 Deborah of Bewitchingbee: Psychic Readings (by Phone or at Home office), Available by appointment
Book a Psychic Tarot Reading, Spiritual Counseling, Conjure Consultation, or Hoodoo Rootwork Services with Deborah.
I specialize in Psychic Readings and Consultations, Spirit Work with Ancestors, Spirit Communication and Mediumship.
Hoodoo and Spell-Casting Specialties include: Uncrossing, Spiritual Cleansing and Blessing of a Home/ Business/ or Individual, Energy Healing, Protection from Enemies, Road Opener Work, Reversing, and Love Drawing, as part of hoodoo rootwork.
<![if !vml]>
<![endif]>
As an independent Usui Reiki Master/Teacher , I practice hands on and distance energy healing for clients and frequently incorporate this as an adjunct to much of my conjure and spiritual rootwork. I was taught Traditional Usui Reiki by Arline Rowden and was certified as a Reiki Master Teacher 2007. I am Certified with Advanced Diploma by Palmistry International, and also certified in Hoodoo and Southern Style Rootwork by cat yronwode.
Click on "Rootwork" above for more info on the types of Rootwork Services I provide.
Contact Info:
Deborah @ Bewitchingbee
(414)- 690-9102
dvoith@sbcglobal.net
Hours: I do not have any regular set "open hours" for business and I am rarely available during the day. Evening and afternoons are best. I generally speak with clients via phone only by prior, prepaid appointment. I've learned the hard way that I need to reserve my available phone time for my current clients and cases. The speediest way to get in touch with me is via email: dvoith@sbcglobal.net. I generally check my emails once a day. If you do call, please leave a message and one of my assistants will return your call and advise you on how to best contact me and/or set up an appointment for a consultation.
How to Pay for and Schedule an Appointment with Me: Pay using the Add to Cart button below, or you may book my services and arrange payment by email. When you pay for a reading and/ or consultation, I will send an email back acknowledging receipt of your fee and my available appointment times. Your appointment is set once you confirm your appointment time, also at that time, the contact phone number for the appointment will be given to you. Reading/ Consultations are: $30/ half hour, and $60/ per hour. Please keep in mind I am in the Central standard Time Zone.
Book a Reading or Consultation with Deborah: